Circles Safety is offering comprehensive Risk Management & Engineering Solution in field of safety, Health and Environment. The Company has pioneered many innovative and specialised services catering to needs of Asian and European markets for past 20 years.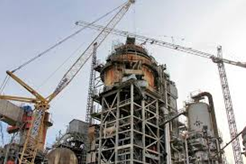 As Circles Safety is always flexible to the needs of customers and looking for ways to provide exceptional value, a new activity namely Safety Management during plant Shutdown is launched. This service is launched due to customers demand and intricacy faced by plants in managing shutdown due to
Safety on a Shutdown/Turnaround of industries is often challenging as it involved multiple activities carried out by multiple agencies related to Operation (Industrial services) & Maintenance.

Subcontracting agencies engage migrant work force to carryout various challenging activities in changing environment.

Schedule shutdowns have very specific goals and targets for safety, quality, schedule and cost.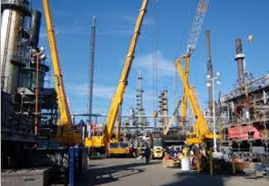 Achieving the safety goal during turnaround/shutdown requires a coordinated effort by Plant turnaround/Shutdown management team. While excellent safety performance is expected, additional effort and rigor by dedicated and qualified team is required due to increased activity levels during shutdown.
Circles Safety team with strong, diverse and technically qualified group with necessary experience supports clients in executing and monitoring Shutdown activities to achieve excellent safety performance.